2012 antog Köpenhamn en ny cykelplan, samma år som också Stockholm antog sin senaste cykelplan. Det var två år efter det att Cyklistbloggen startade och då cyklade trettiotvå procent av Köpenhamnarna till och från jobb och skola. 2015 var siffran istället femtiosex procent och 2019 var siffran SEXTIOTVÅ procent. Från trettiosex till sextiotvå på sju år alltså. Det låter som en rätt effektiv cykelplan.
Copenhagen's city government reported in early July that 62% of its residents are now commuting to work or school by bike — an increase from 52% in 2015 and 36% in 2012, when the City Council launched a 14-year-plan to improve the quality, safety and comfort of cycling.

LA Times
Det läser vi i LA Times, av alla platser.
I Stockholmsregionen var motsvarande andel 2015 sju procent, med målet att nå tjugo procent i regionen 2030. När vi läser senaste cykelbokslutet (?), så ser vi att man fortfarande utgår från att cykelandelen är sju procent.
The advent of electric bikes, which has helped a growing number of senior citizens join the cycling craze, and the more recent arrival this year of electric scooters, which have attracted hipsters to the bike paths, have also been contributing factors to the recent boom in two-wheeled travel.

LA Times (men sedan 2019 har Köpenhamn infört begränsningar för elscootrar i city)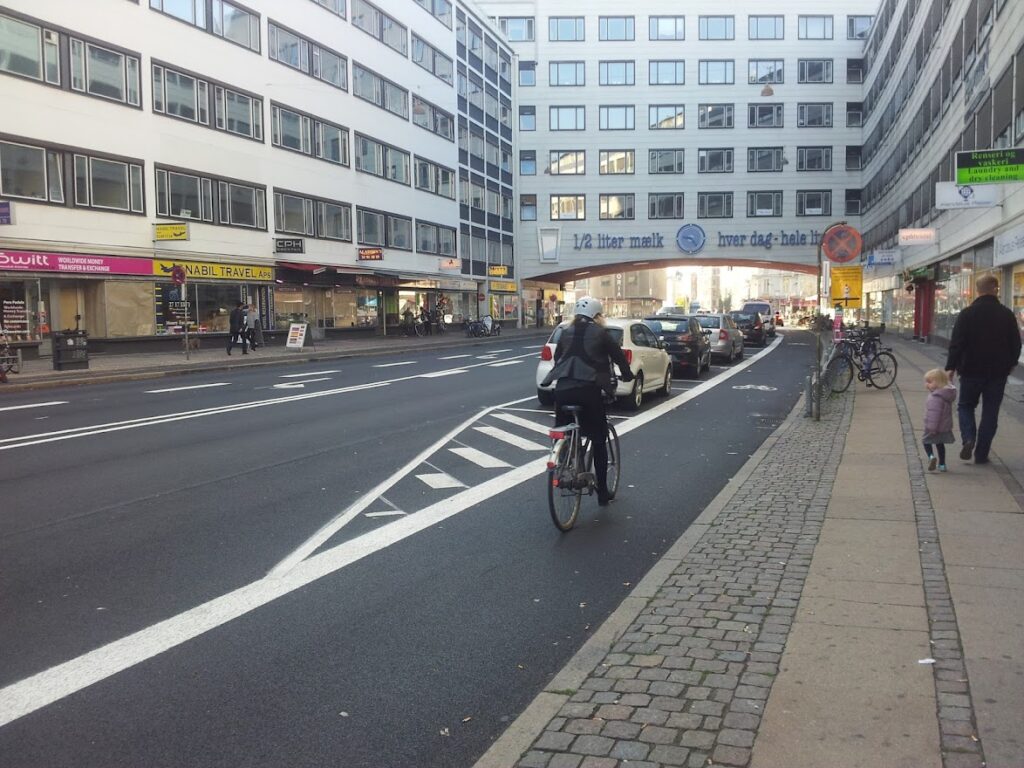 Vi läser om några av satsningarna på cykeltrafik:
To make commuting by bike even easier, faster and more comfortable, Copenhagen has built 17 new bridges dedicated for bicycles over the city's harbors and canals since 2006 — 15 of them in the last four years. Also, a series of more than a dozen supercykelsti — or cycle superhighways — have been set up to create higher-speed, traffic-light-free bike paths from the suburbs that stretch up to 15 miles.
Sjutton nya cykelbroar sedan 2006 alltså, varav femton efter 2015. Supercykelvägar, mer än ett dussin.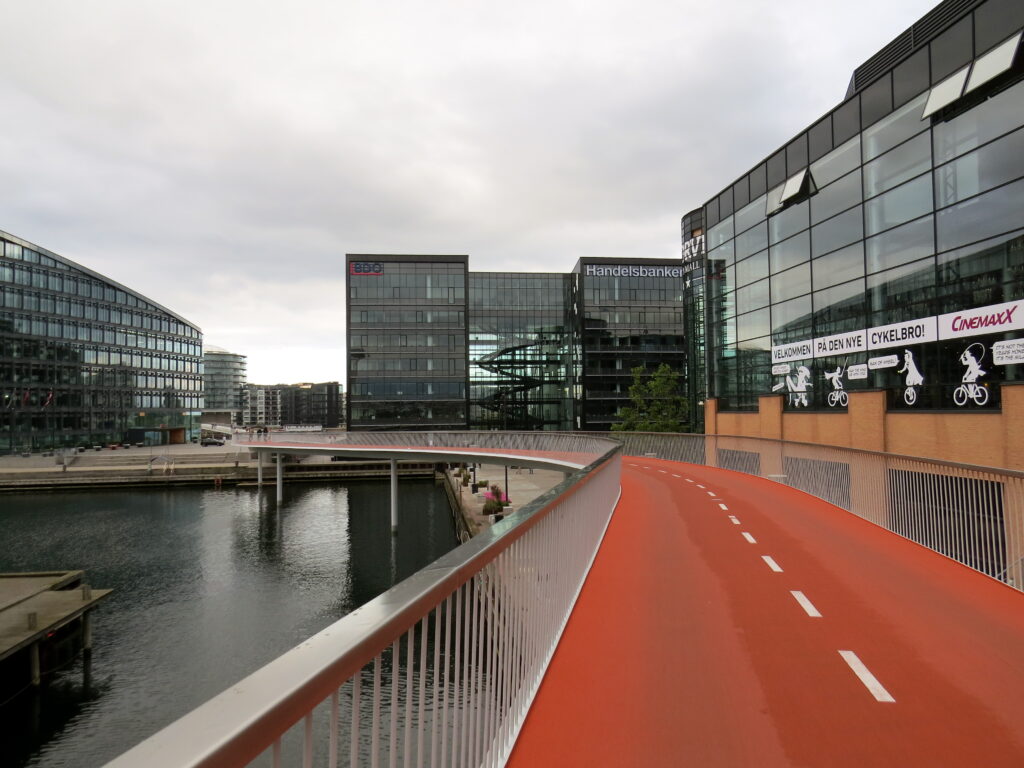 Det sätter saker i perspektiv. Trots att bägge fick nya cykelplaner samtidigt, så står sig Stockholm slätt i jämförelse med utvecklingen i Köpenhamn. Men det är klart, vad ska Stockholmsregionen med broar och supercykelvägar till? Vi håller ju på och sätter tuffa krav på vår variant, "regionala cykelstråk". Till exempel bör de vara asfalterade. Och man måste ändå komma ihåg att Köpenhamn har andra förutsättningar, de har till exempel ingen vinter, inga backar och så har de cykelkultur. Så det går ju egentligen inte att jämföra.

På temat har Stockholms Handelskammare bjudit in till seminarium om någon vecka:

Inbjudna är de självskrivna gästerna, bland annat några fastighetsbolag, elscooterbolaget VOI, som ju är som Cykelfrämjandet typ, och en "näringspolitisk expert". Vi räknar med att de presenterar lika effektiva åtgärder som Köpenhamn. Det är nio år kvar till 2030, så det borde ju vara gott om tid.


Läs hela artikeln i LA Times här.
Tipstack till Ellika!