När polis i utlandet tar upp cykling och cyklister: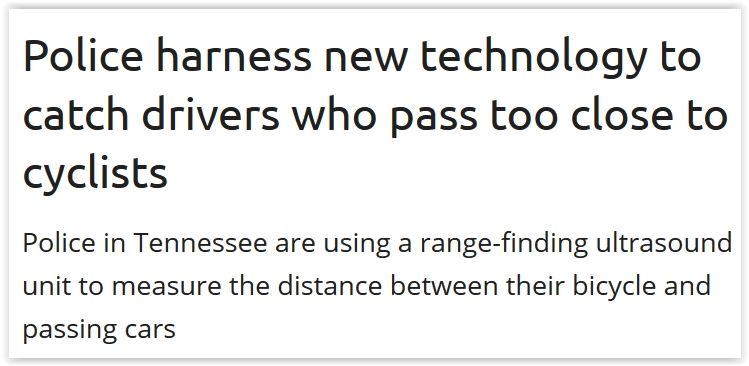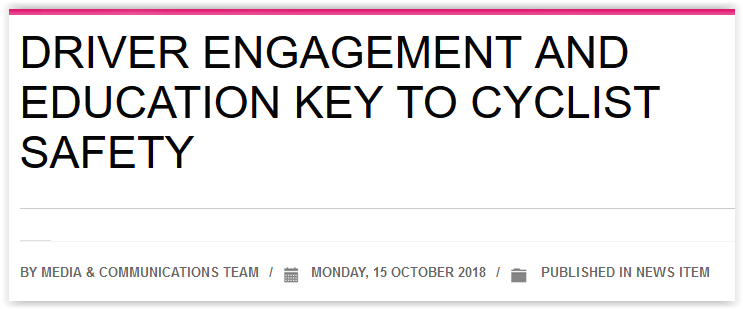 West Midlands Police from We Ride Australia on Vimeo.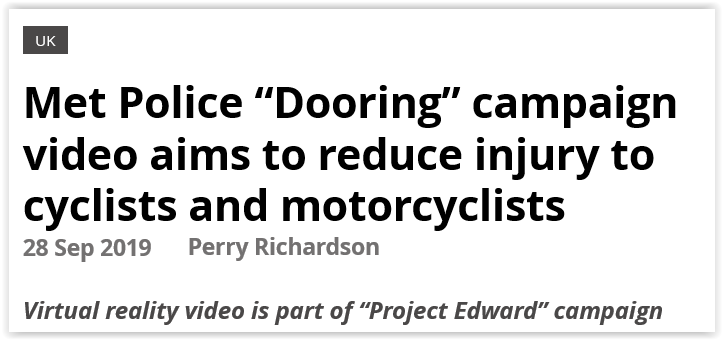 ACC Dan Vajzovic taking part in #opvelo in the city for our #Roadsafetyday two minutes in and he has pulled over his first motorists who has been given words of advice for #closepass and a ticket for using a mobile while driving pic.twitter.com/a2aD3q0KK9

— Cambridge Police (@CambridgeCops) November 2, 2018
Svensk polis när de tar upp cykling och cyklister: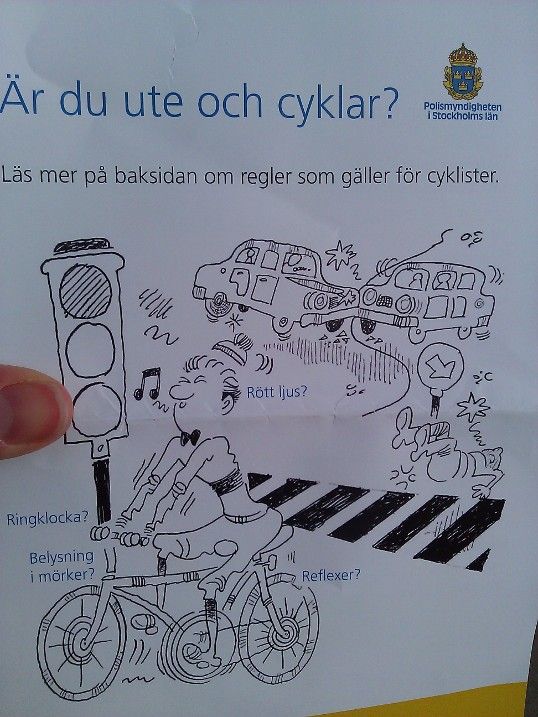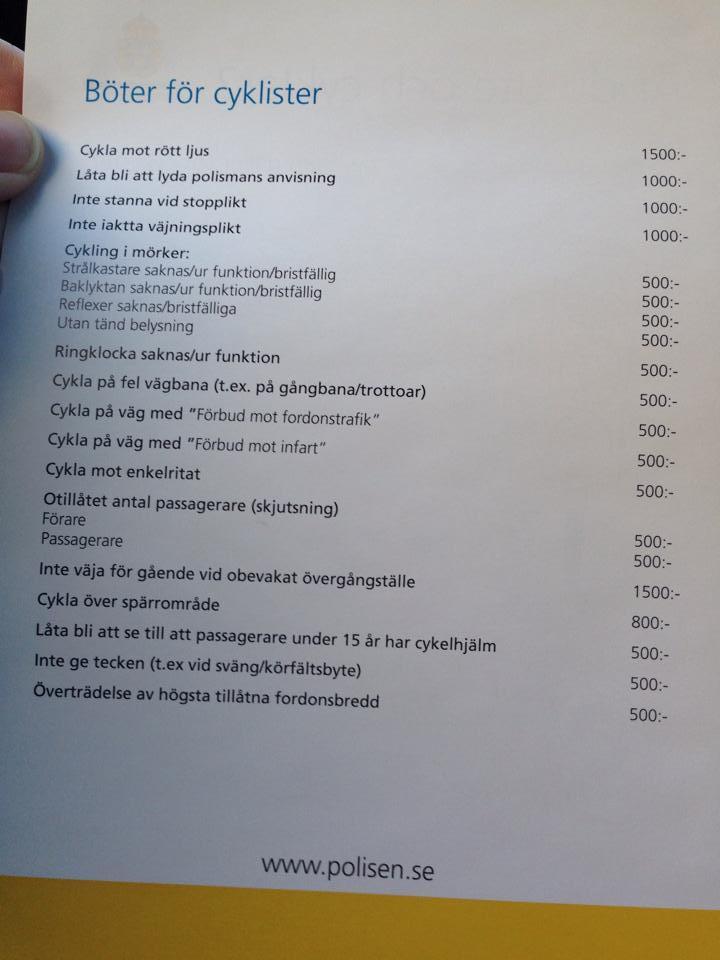 Och nu senast Polisen delar ut broschyr till cyklister. Eller?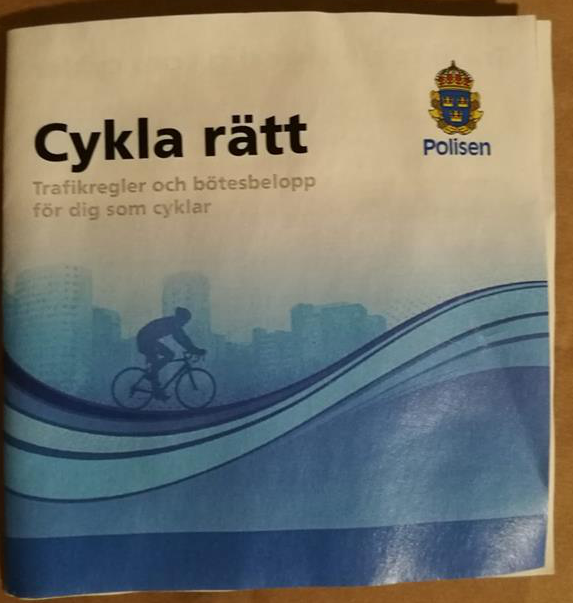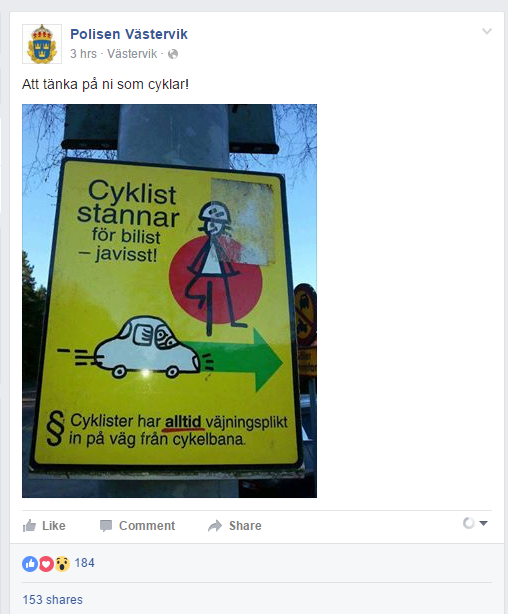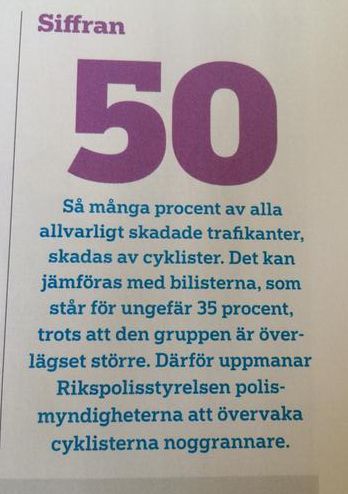 "Många cyklister slarvar dessutom med trafikreglerna. De struntar i rödljus, stopplikter och väjningsplikter.
– Att följa trafikregler är alltid viktigt men kanske viktigare ju mer oskyddad trafikantkategori man tillhör, säger Bengt Svensson. Den som sitter i en modernt säkerhetsutrustad bil med exempelvis krockkudde och bältessträckare tål ganska mycket krockvåld. Är man däremot cyklist är det kroppen "och knoppen" som får ta smällen."
Här är vad vi väntar på och har väntat på sedan vi började blogga 2010: Att Polisens kommunikationsavdelning, eller vem det nu är som bestämmer vilka kampanjer polisen gör i trafiken, vaknar till lite, kollar sig om i omvärlden och lämnar 60-talets syn på cyklister.
Att de inser att trafiksäkerhet inte bara uppnås genom att säga till de oskyddade trafikanterna att hålla sig ur vägen, utan att det tvärtom är extra viktigt att tala till dem som faktiskt utgör den största faran: de skyddade trafikanterna. De som riskerar att köra ihjäl andra, genom att köra för nära, genom att inte se sig om, genom att inte samspela. Som sina kollegor i utlandet.
Hojta om ni ser något sådant.