… utan också ellastcykel.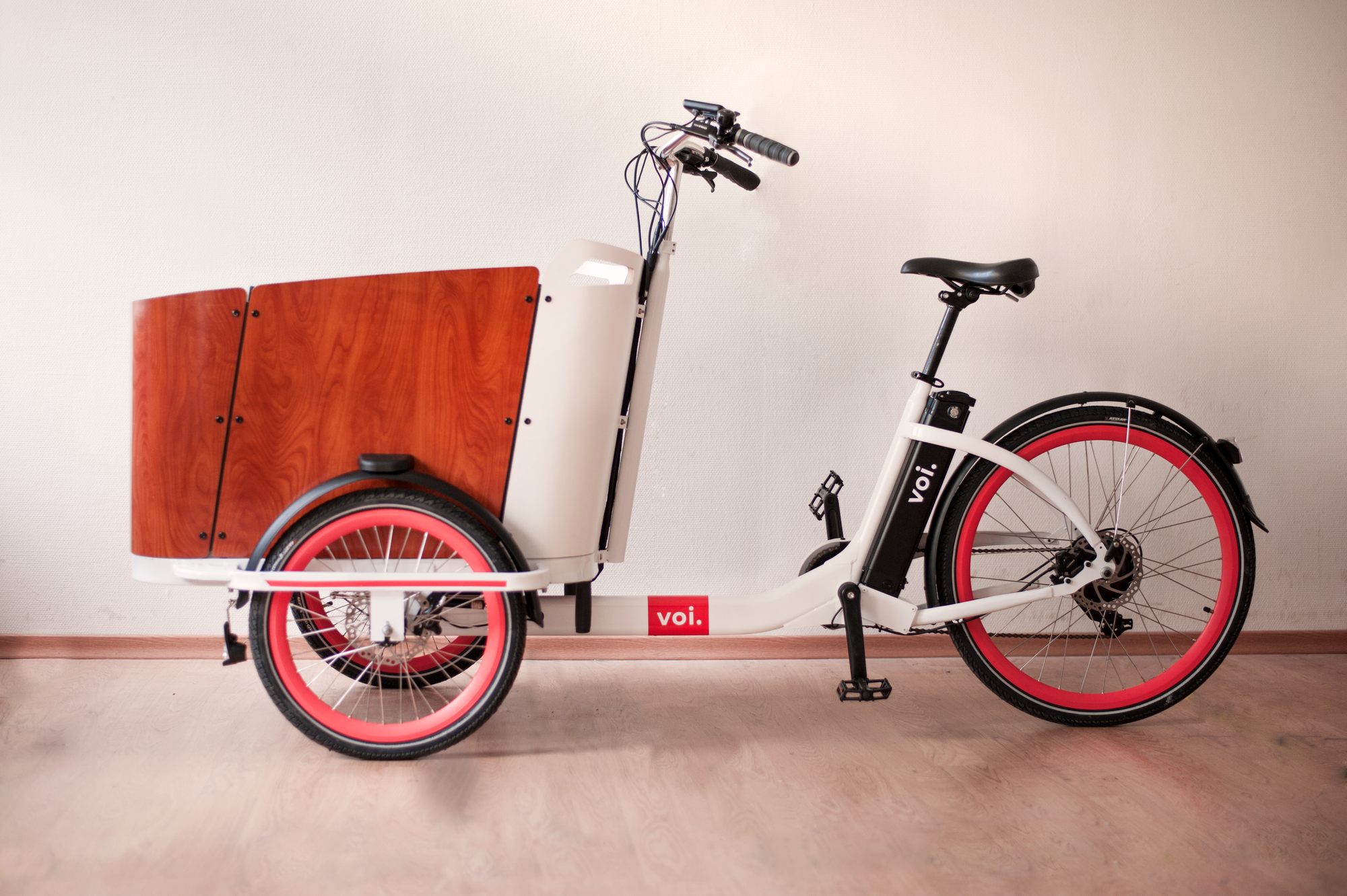 Det skriver flera sajter idag. Från Techrunch:
Voi Cargo is a three-wheel electric cargo bike that caters specifically to riders who have to carry bulky loads, such as groceries or children. The bike has a large box on the front, which features three-point seatbelts.
Samtidigt gör det samma sak som konkurrenten Lime och börjar bygga sina egna elscootrar. Vi läser hos svenska Breakit.se:
De nya fordonen tillverkas av det Mobike-medgrundaren Xu Hongjuns bolag HongJi i Kina. De ska enligt Voi ha längre livslängd och vara bättre anpassade för uthyrning än de modeller som använts till uthyrning tidigare enligt bolaget.
Vilket nog är en bra idé, när vi testade Voi på hemväg igår så glappade hela styrstammen med effekten att motorn slogs av och på och tillsammans med det också bromsen. Kändes sådär trafiksäkert. De ny verkar också få något som saknas nu, nämligen blinkers. Alla som testat elscootrar vet att man inte gärna släpper styret för att räcka ut handen:
Hjelm thinks Germany will quickly become one of the world's biggest e-scooter markets and its new rugged scooter features brakes and indicator lights that meet strict German regulations, which the Voi CEO believes are likely to be adopted elsewhere.
Så, nya scootrar, ny elcykel och ny ellastcykel. Samtidigt kommer ytterligare ett elscooterföretag till Stockholm, Moow, som skryter med att vara enda scooterbolaget som är miljömärkt:
Bland annat uppger Moow att man, som första aktör på marknaden, har fått sin elsparkcykeltjänst märkt med "Bra miljöval" från Naturskyddsföreningen.
Det rör sig på, umm… mobilitetsfronten.
Toppbild: Limescooters på Djurgården.