Av eldrivna hyrsparkcyklar. Och vi såg en i morse!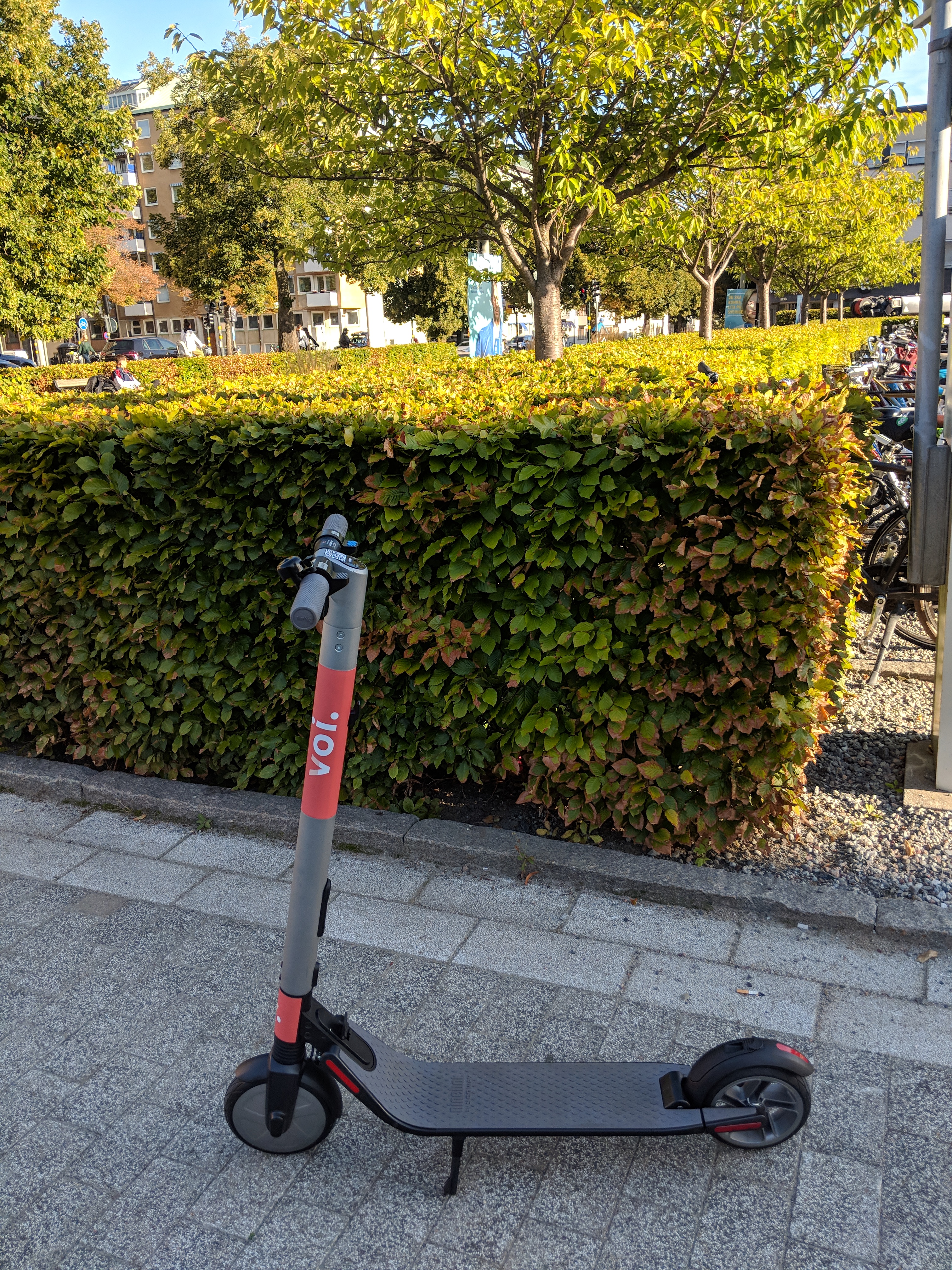 Det är inga små kickbikes, utan rätt rejäla grejor. Feber.se skriver om företaget Voi som ligger bakom:
Första tjänsten ut kallar sig Voi och man laddar ner appen för att sedan hyra en sparkcykel på gatan. Det ska vara enkelt att låsa upp och man ser hur mycket ström de har i appen.
Hyrsparkcyklarna har liksom de ställlösa hyrcyklarna tidigare, utomlands ökat lavinartat i år. I San Franscisco etablerade sig tre bolag samtidigt i mars i år, något som resulterade i förbud och att staden nu skapat ett system med tillstånd för den som vill ställa ut hyrsparkar:
As part of a new city law, which goes into effect June 4, scooter companies will not be allowed to operate their services in San Francisco without a permit.
Anledningen var att de, lite som med oBikes tidigare, hamnade lite överallt:
The rental companies have been ordered to haul them away until they get an OK from city officials. This comes after numerous complaints of riders illegally on sidewalks and clashing with pedestrians, along with scooters being ditched all over the place.
Vi får se hur det går i Stockholm. Vad säger du, kan du tänka dig att skippa hyrhojen till förmån för en eldriven sparkcykel?