I går varnades det för "SNÖKANON" i Stockholm. Alltså sånt där snöoväder som öser ner metervis snö på några minuter. Så med viss förväntan om härlig snöträning till jobbet, med valuta för vinterdäcken, gav sig Cyklistbloggen ut i morse.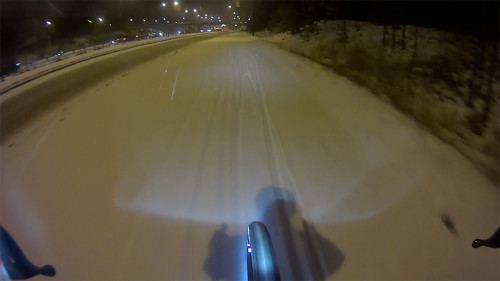 Det blev inte riktigt så.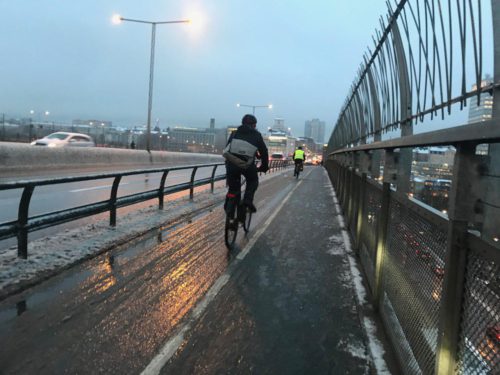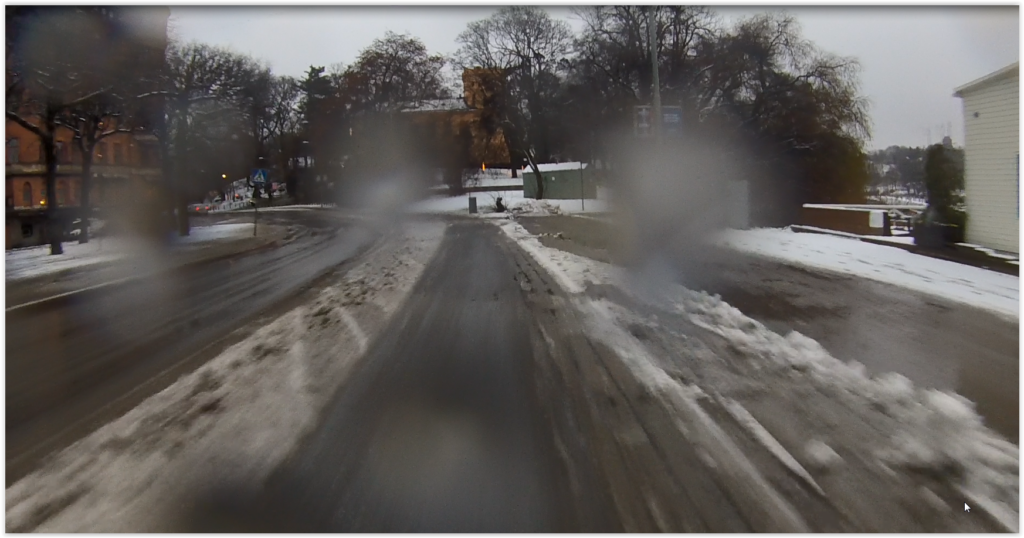 Istället vräkte det ner självhäftande regn, snön från igår bildade lerig slush och kylan bet.
Och vi citerar Velominati. Regel #9:
If you are out riding in bad weather, it means you are a badass. Period.
Fair-weather riding is a luxury reserved for Sunday afternoons and wide boulevards. Those who ride in foul weather – be it cold, wet, or inordinately hot – are members of a special club of riders who, on the morning of a big ride, pull back the curtain to check the weather and, upon seeing rain falling from the skies, allow a wry smile to spread across their face. This is a rider who loves the work.
Cyklade du i morse? Berätta i kommentarsfältet hur det var!