Appropå att Solna drar cykelfält precis bredvid parkeringsplatser så har vi har skrivit en del om dörrning – alltså att få en dörr uppsmälld i ansiktet när man cyklar. Många tänker att det i huvudsak handlar om en olycka där man som cyklist får ont och sårad värdighet. Men det är inte nödvändigtvis själva dörrandet som är farligt.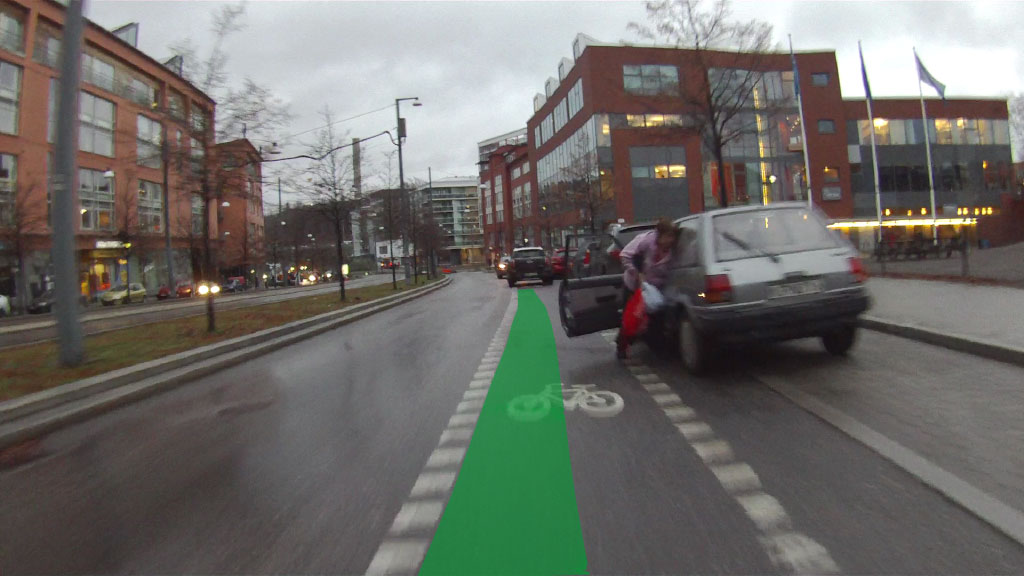 Titta på den här videon från The Telegraph:
A London taxi driver captures the moment he almost ran over a cyclist who was trying to avoid a car door:(Video source: @AllLondonBoy)
Posted by The Telegraph on den 5 augusti 2015
EDIT: Eventuellt fungerar inte Facebooklänken ovan. Här är det på Youtube:

Det där är något jag tänker på nästan varje dag när jag cyklar hem längs Skeppsbron – där det råder 50 km/h och cykelfältet i princip helt saknar uppmärkta avgränsade dörrzoner.

Uppmärkta dörrzoner – det är dags att införa dem nu Stockholm. Överallt.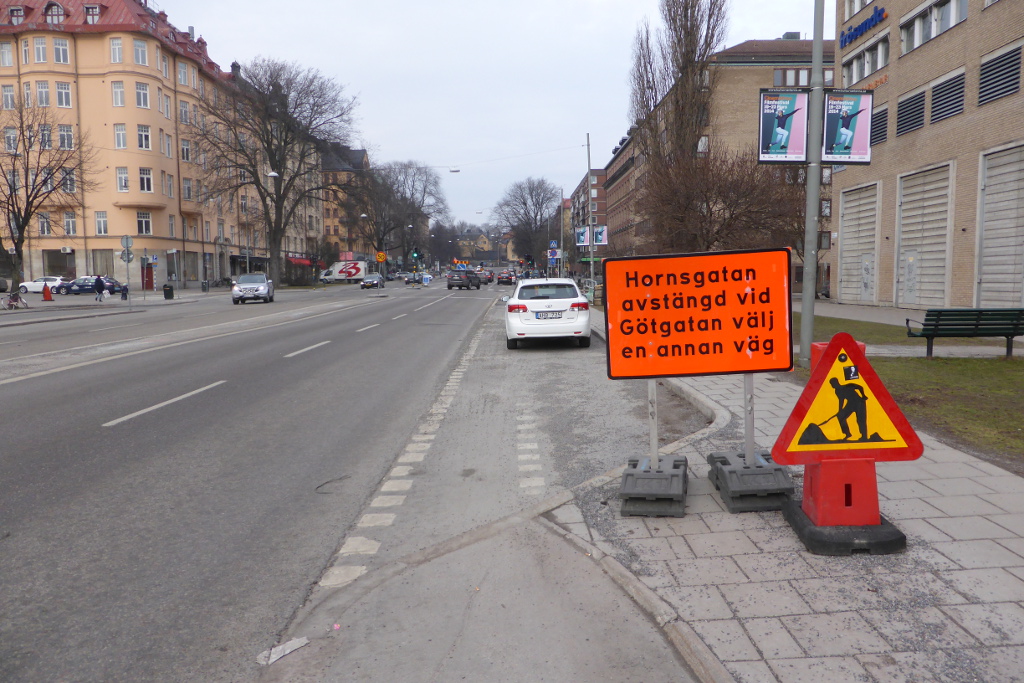 Läs också: Cyklande skånsk skådespelare dog efter krock med bildörr
Fotnot: Gällande bötesbelopp för att öppna dörren oförsiktigt är 1200:-