För något år sedan testade Radio Stockholm vilket fordon som tar sig fram snabbast i citytrafiken, cykel eller bil. Cykeln vann.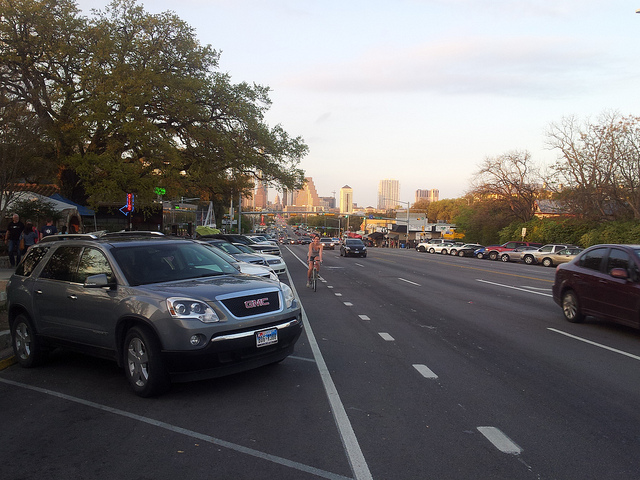 Nu har Austin Post gjort samma sak i Austin, Texas. De fick ungefär samma resultat. Eller, cykel vann ännu överlägsnare:

Yes, that graph is correct: the driver came in last place and took an hour and a half to get 4.5 miles through town. That's half the time it takes to get to Dallas on a good day. The regular bus didn't do much better, clocking in at just under 80 minutes.
Jösses. USA älskar sina bilar. Så mycket att de gärna spenderar timmar sittandes i dem.
Läs mer om cykling i Austin.