Vi har skrivit mycket om att precis all information om hur cyklister inte ska bli påkörda i trafiken riktar sig till en enda trafikanttyp, nämligen cyklisterna. Cyklister i Stockholm får till exempel förhållningsregler minst två gånger om året, när kommunen tackar dem för att de cyklar och både SL och en del åkare har klistrat klisterlappar på sina fordon riktade till – cyklisterna.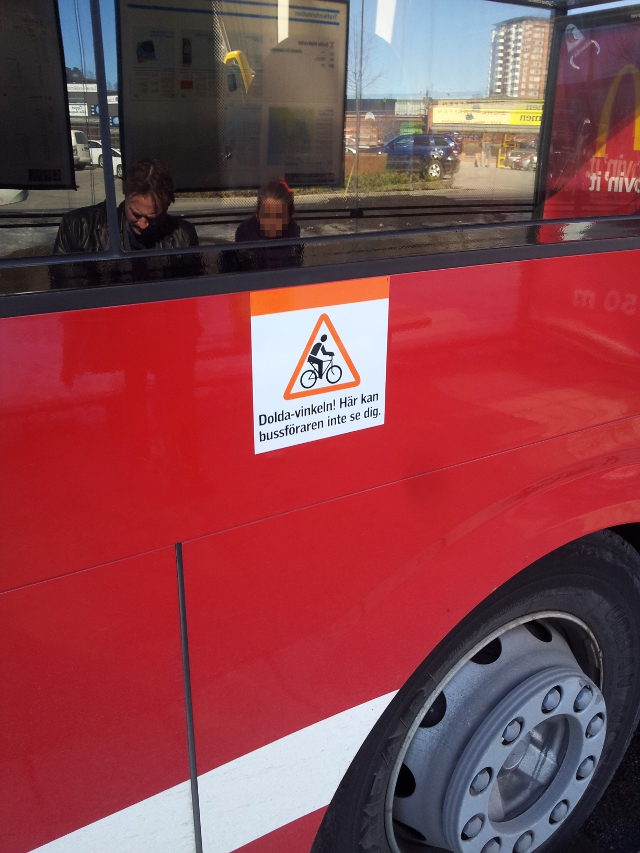 Det är mer sällan vi hör om initativ riktade mot andra trafikanter. Men! Sajten London Cyklist tog hjälp av en RAF-pilot för att bena ut varför fordonsförare missar andra trafikanter, hur våra ögon fungerar och vad man kan göra för att förbereda sig. Läs den här!
Den tar till exempel upp vådan av att lyssna på musik i trafiken. Men inte bara för cyklister för en gångs skull:
Our ears help us build up a picture of our surroundings. However, inside our cars or with music playing, our brain is denied another useful cue.
En annan grej är blinkande lampor – något jag tyckt varit rätt irriterande i trafiken. Men:
 In particular, flashing LED's (front and rear) are especially effective for cyclists as they create contrast and the on-off flashing attracts the peripheral vision in the same manner that movement does.
Skälet ligger i hur våra ögon fungerar. När man rör blicken så slutar nämligen hjärnan att se en kort stund. Det blir svart. Testa själv:
Titta i en spegel
Växla mellan att titta på ditt vänstra och ditt högra öga
Såg du ögonen röra på sig? Nope.
Låt en vän göra testet och titta på. Du kommer se personens ögon röra på sig tydligt.
Fenomenet kallas "Saccadisk maskning" och bidrar till att vi som fordonsförare missar andra trafikanter.
Two important takeaways for cyclists: Increasing your contrast helps you be seen. Think flashing bike lights. Also, remember the importance of good road positioning.
Och ska man bara ta med sig ett enda råd ur hela texten så är det "Move your head – or you're dead".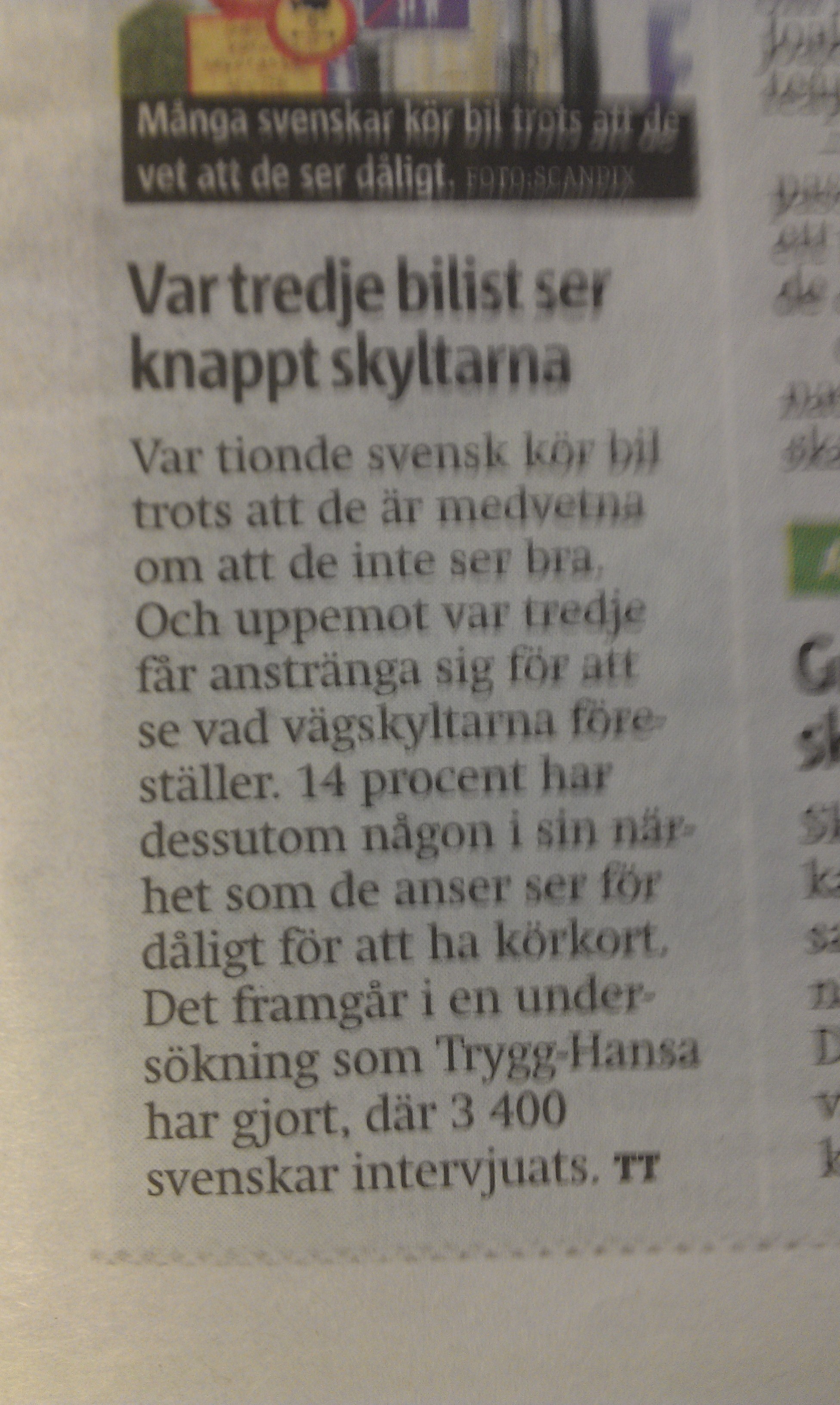 Stockholms kommun – när kommer något sånt här upp på kommunwebben? Vi sprider gärna vidare.
Tipstack till Mange Eweman/Facebook