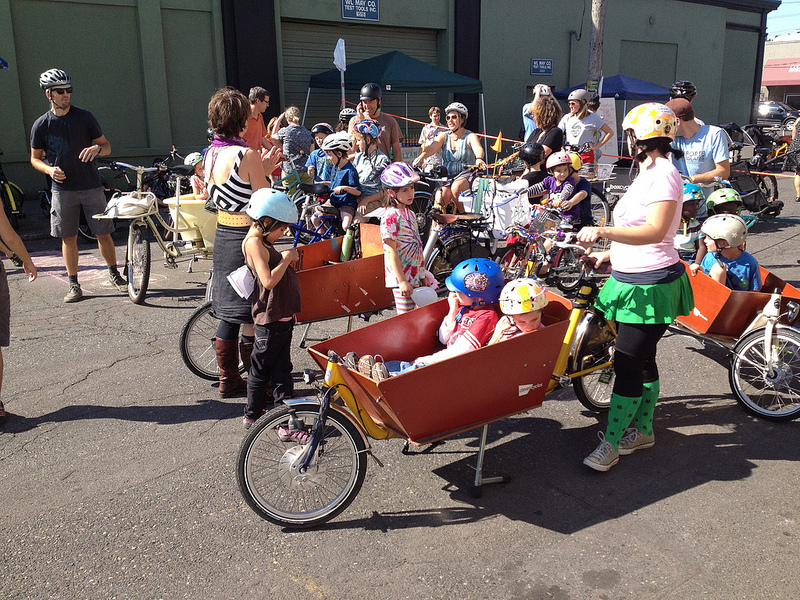 Hur många personer kan du få med på en cykel och samtidig klara en hinderbana? Frågan ställdes när Clever Cycles i Portland arrangerade Fiets of Parenthood för tredje året i rad i förra veckan. Så här skriver de:
This is a great opportunity for cargo bike families to share their knowledge, and for the cargo curious to witness the beauty that is THE CARGO BIKE. There will be several platforms and styles of cargo bikes.
Hinderbanan innehåller förutom slalomcykling också delar som "upphämtning av fulla varukassar", "tappade leksaker" och "lämna och hämta barn (extra poäng om det sker i farten)".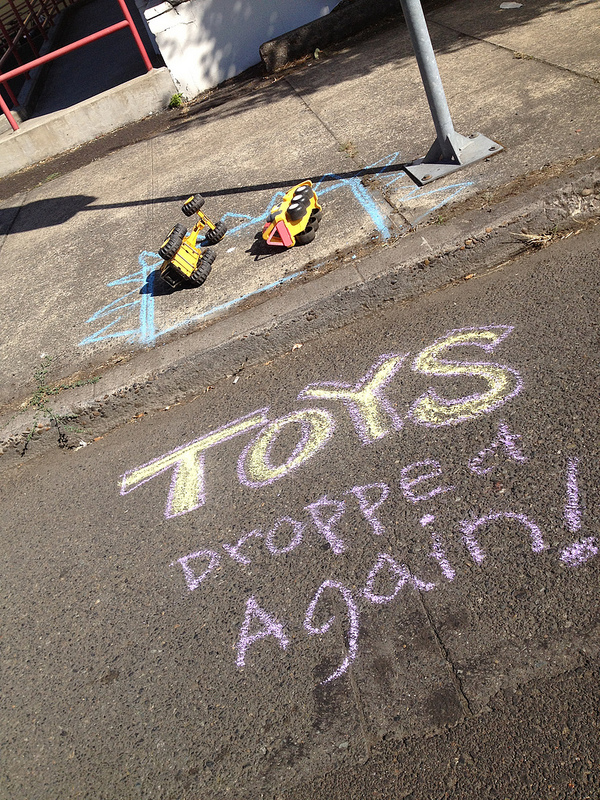 Några av er kanske också minns sexbarnsmamman Emily Finch (läs mer här annars. Allvarligt, läs)? Hon kom tvåa i racet 2011 med sju personer på cykeln. Men det är inte bara en familjehinderbana. Som bloggen Bike, a noun, a verb skrev 2011:
First up was the Kindercross, a kid-centric cyclocross. Few things put a smile on my face like watching kids have fun on their bikes. Our own sons, Soren and Kael Wittwer, took second and third place respectively. Way to go Wittwer Kids!
Som ni förstår handlar det mycket mindre om tävlan än om att träffas och ha kul på cykeln, något som också avspeglas i kriterierna för att vinna:
Awards will be given both for style and best time; additional awards will be given at judges' whim and will range from attire awards (best dressed, most coordinated family, most visible) to feats of fiets (most children on an adult bike; most innovative family biking setup).
Men det är inte bara Portland som har FoP. Så här kul hade de på Fiets Of Parenthood i Seattle 2010:

Fiets of Parenthood Family Bike Games from Totcycle on Vimeo.
Och jäklar som jag hoppas det här arrangemanget sprider sig till Sverige. Nästa år kanske?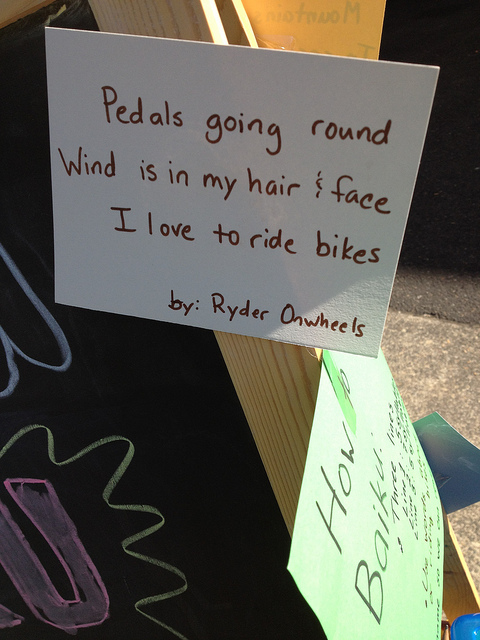 Läs mer om Fiets of Parenthood:
Bike, A noun, A verb
Café Mama
Family Ride
Bike Portland
Fiets of Parenthood Facebook Page
Portland Bureau of Transportation
Flickrbilder
Och Fiets i Seattle:
Car Free Days
Family Ride
Flickrbilder