Stockholms kommun presenterar nya Slussen. Jag gillar att första bilden är centrerad kring en cykel. Och en vanlig cyklist, med barnstol och grejor också, ingen sedvanling schablonbild av  memilsmarodör (not that it's anything wrong with that):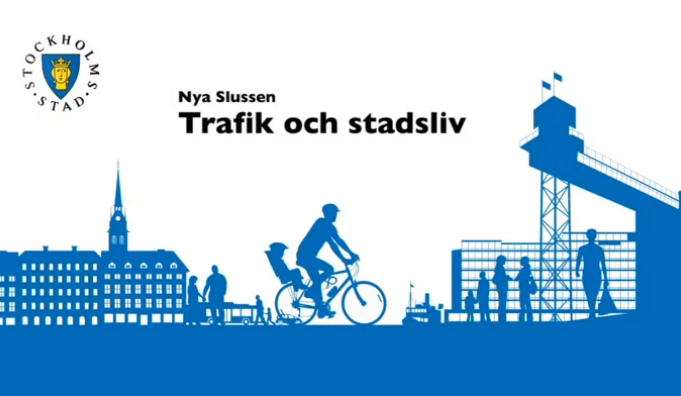 Tills jag hittar en reklamfri video från kommunen, så kan ni se filmen på DN's Webb-TV.
EDIT: Reklamfritt hos Stockholm.se.