Satir för cyklependlare är man inte bortskämd så jag blev rätt glad när upptäckte seriebloggen Bikeyface.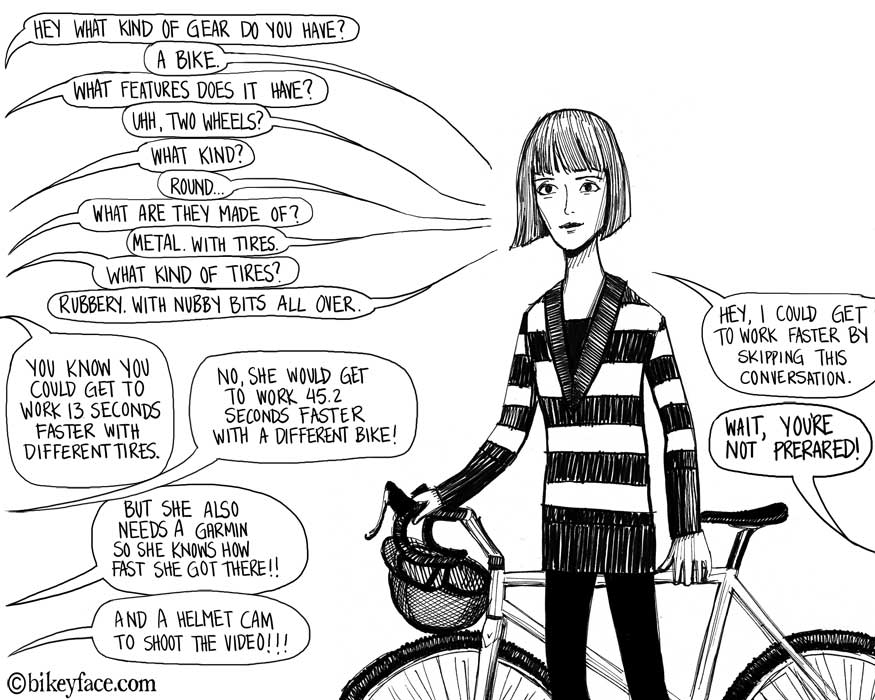 Den drivs av en tecknare som cykelpendlar i Boston i USA och hon skriver så här på sin presentation:
I started this blog in June 2011 as I was learning my way around Boston by bike- both the city streets and the bike community. It wasn't originally meant to be a cartoon blog but more of a personal blog writing about my various two-wheeled adventures. But I'm an artist and, well, art happens.
Det är ofta saker man som pendlare kan känna igen sig i, bilar som tar all plats, det överdrivna fasan att frysa när man cyklar på vintern, fördelen med skägg, eller som ovan prylfixering. Jag är rätt övertygad om att någon tidning kommer hugga henne, tills dess kan man följa Bikeface's vardag i form av ett par nya serierutor varje vecka.
Läs mer hos Bikeface.
No tags for this post.