Apropå gårdagens inlägg, så är det inte bara Stockholm som återställer stadskärnan efter förra decenniets trafikpolitik. Och för en gångs skull är vi lite i takt med Nederländerna, där staden Utrecht i början av 2000-talet började återställa kanalerna som togs bort för motortrafik på 70-talet. Så här såg det ut då: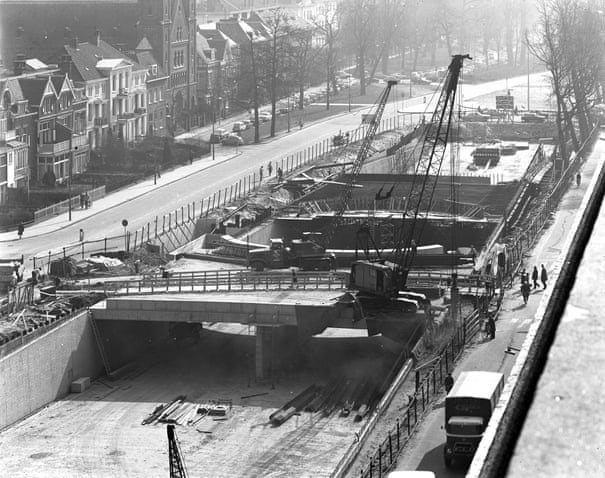 "There was a kind of ring around the city, namely the canal. It was very tempting to think: what if we just asphalt it? Then the traffic problem will be solved. The shopping heart of the Netherlands should be easily accessible by car, they thought. That's where it went wrong."

från The Guardian.
Bilden ovan kunde ju vara vilket bygge som helst i Stockholm på 60-talet.
Bloggen BICYCLE DUTCH sammanfattar det i tre bilder: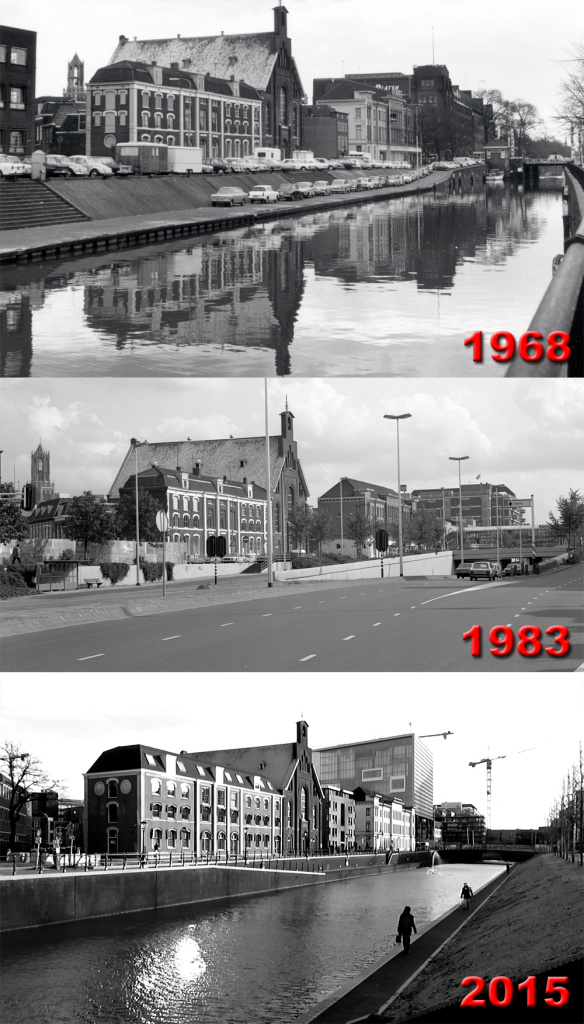 Kanske finns det hopp för Riddarholmskanalen ändå, trots hot om breddad cykelbana?
För den som vill följa hela återställandet, har Cycling NL en Youtubevideo.