Det är svårt med statistik. I går publicerade den Australienbaserade Facebooksidan Drivers for registration of cyclists, med 24000 följare den här posten: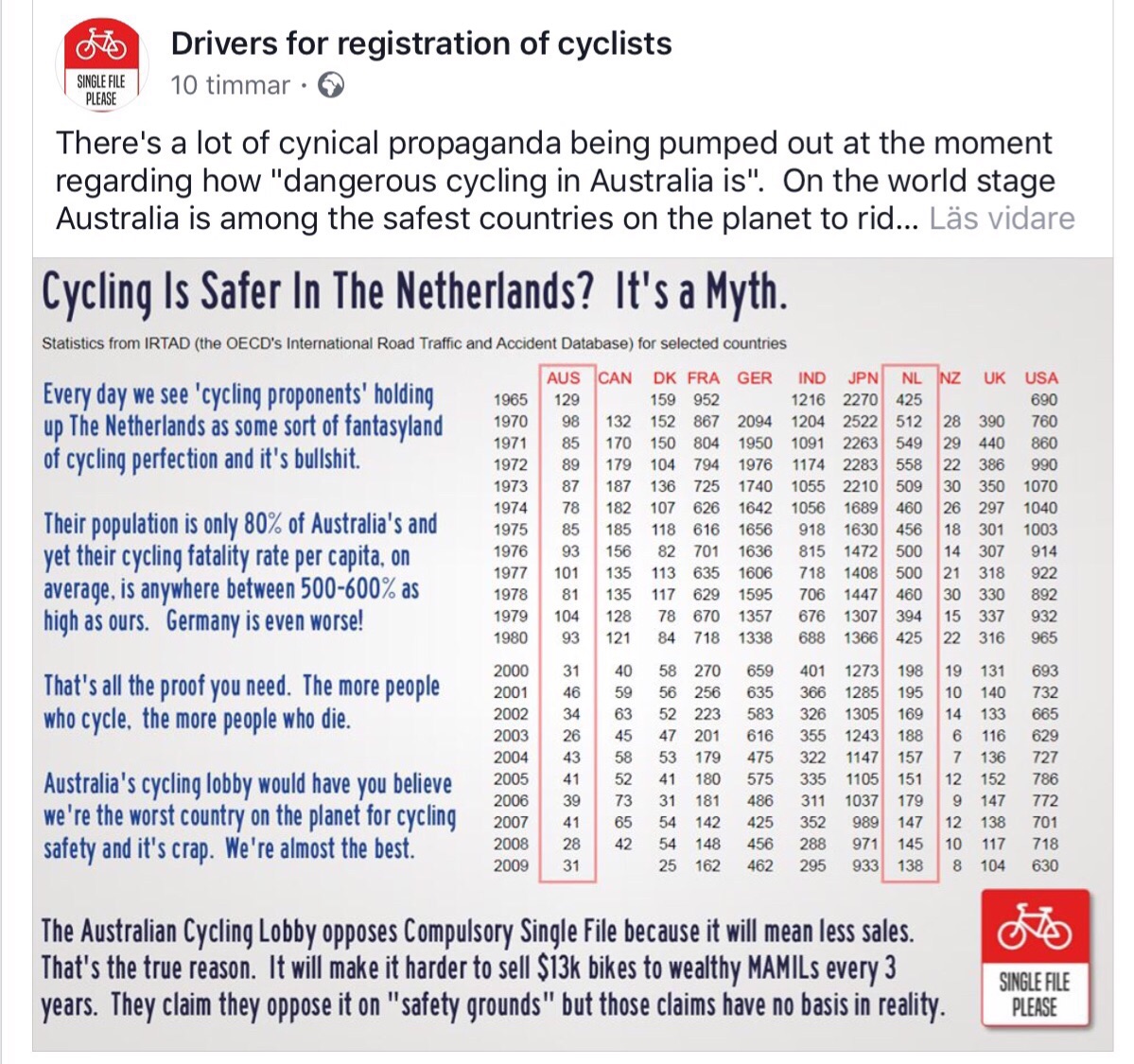 I korthet är budskapet alltså att det är en myt att allt är så säkert i Nederländerna. I själva verket är Australien mycket säkrare, eftersom det 2009 bara omkom 31 personer på cykel där, mot 138 i Nederländerna.
Thats all the proof you need. The more people who cycle, the more people who die.
Ja, det låter ju som en stor skillnad. Men det finns ett problem med siffrorna.
Om vi låtsas att det cyklade tio miljoner personer i Nederländerna 2009, varav 138 omkom. Och samtidigt låtsas vi att det i Australien cyklade 32 personer 2009, varav 31 omkom.
Då blir bilden lite annorlunda.
Problemet med den här statistiken är att den inte tar hänsyn till hur många som cyklar, eller hur långt.
Vi försökte föra fram den åsikten i kommentarsfältet, men blev raderade och bannade. Ytterligare lite senare raderades posten helt (men finns kvar i kommentarsfältet).
Det är svårt med statistik.
Foto: BRJ Inc/Flickr (CC BY-NC-ND 2.0)