(Short summary in english at the end of the post)
Sara Griffin efterlyser i Facebookgruppen "Cyklistbubblan", en "tunnelbanekarta" över bra, enkla och gärna platta cykelstråk i Stockholm. Så här ser det till exempel ut i Edinburgh i Skottland: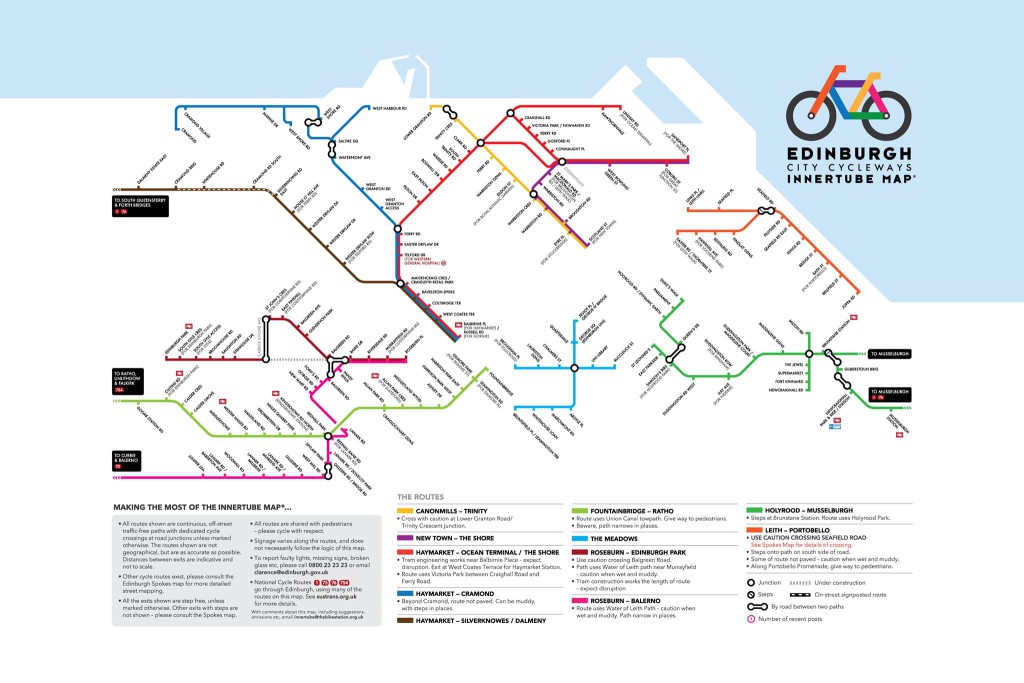 Syftet är alltså att förenkla och göra det mer överskådligt.  Vi tycker det är en lysande idé och vill därför be er läsare om hjälp! Vilka är de vettigaste stråken för att ta sig mellan olika tydliga platser i Stockholm á la tunnelbanelinjer eller busslinjer? Alltså cykelsträckor som går rakt, som kanske undviker sämre platser och onödiga backar och som på sin väg samlar bäst "målpunkter" alltså platser som cyklister skulle kunna tänkas vara på väg till och från?
Här är ett "proof-of-concept" som Sara gjort: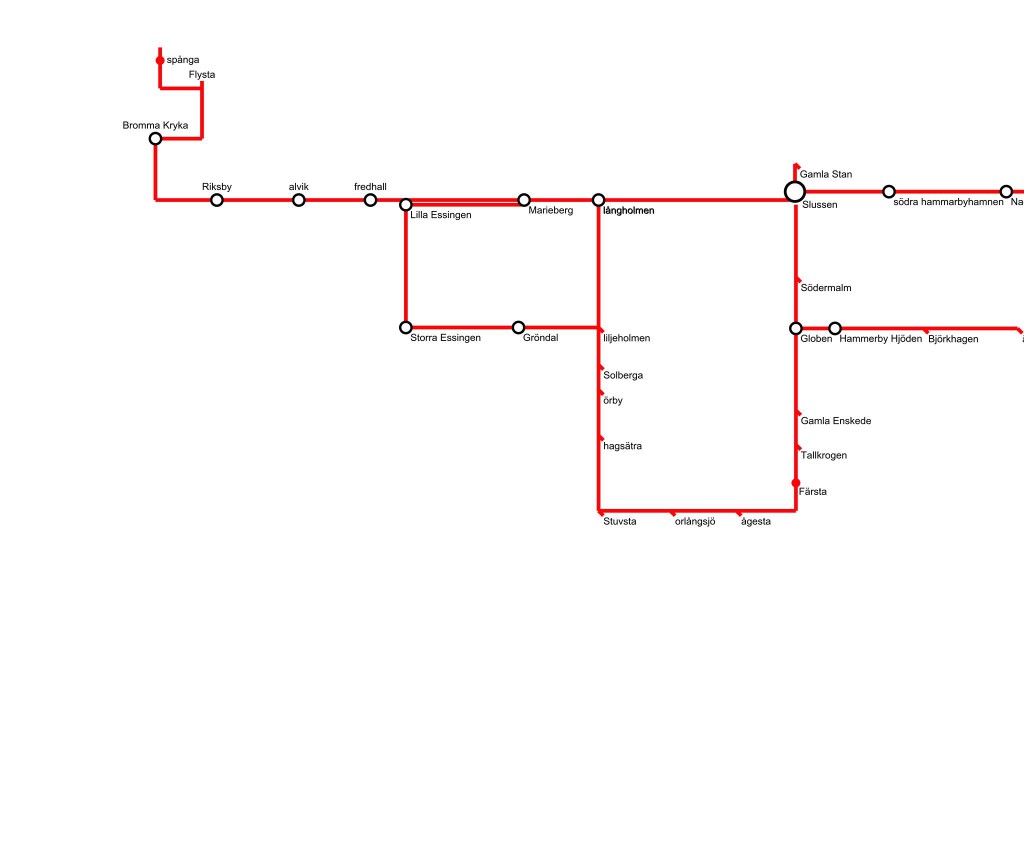 Hur skulle en sådan karta för Stockholm se ut? Vad skulle stråken heta? Mig veterligen har bara ett fått namn, "Arenaleden". Hittills.
Uppfinn, rita, posta antingen i Facebookgruppen (länk ovan), eller direkt i kommentarsfältet nedan. Eller maila till oss på cyklist@cyklistbloggen.se
Vi tycker det vore otroligt snyggt om Stockholm fick sin egen karta.
In english:
In stockholm there are loads of cycle paths; that's great, and there is an app for mapping where you want to go awesome too. BUT there is no tube map. I'm wondering if someone wants to help me draw a innertube map for Stockholm? Like a simplified map that shows all the cycle tracks that do not have hills rather than more complex map?